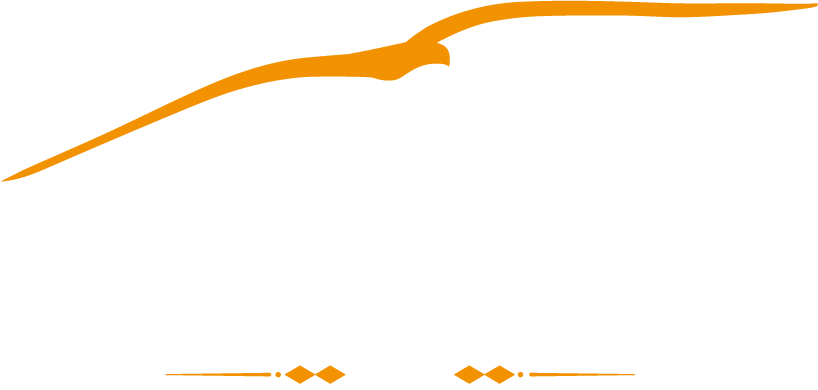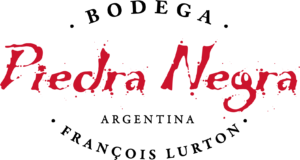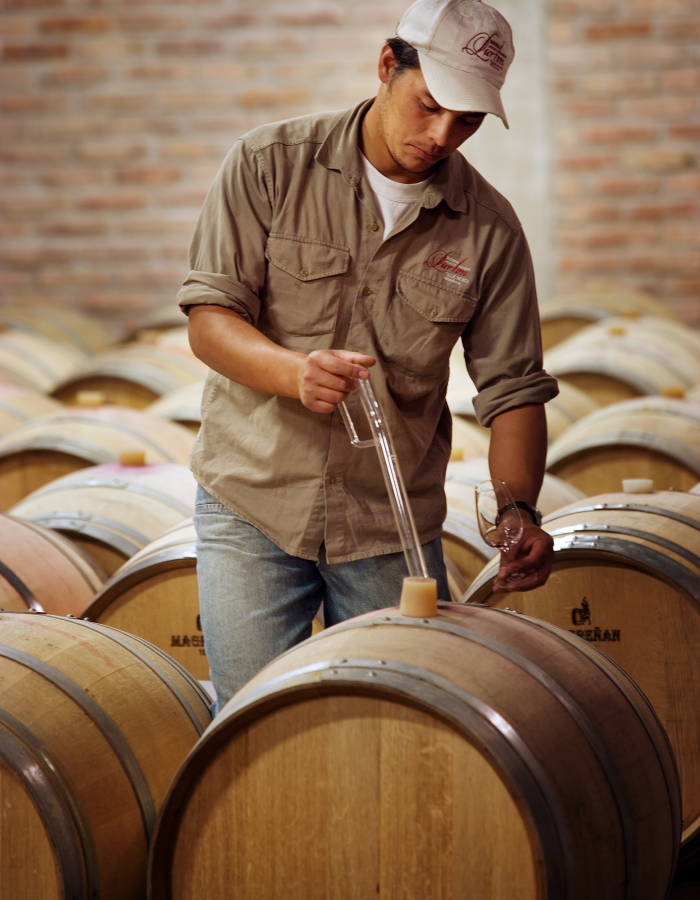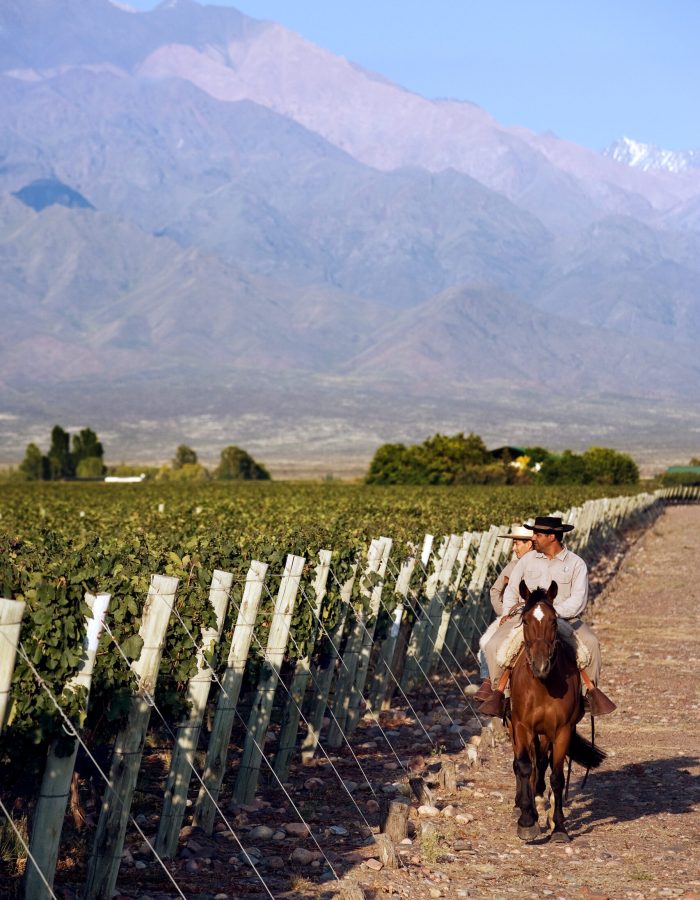 François Lurton planted his vines in the Uco Valley, in the foothills of the Andes Cordillera, at an altitude of 1,100 m, in semi–desert conditions (the poor, gravelly alluvial soil is reminiscent of Pessac–Léognan). A pioneer of the Uco Valley, he built his winery, Bodega Piedra Negra, in the heart of 200 hectares of virgin land acquired in the middle of what, a few years later, would become the Geographical Indication of "Los Chacayes".
The Uco Valley is known for its rich, deep agricultural soil, its villages, farms and long rows of poplars, whose foliage forms a protective screen, and plots perched high in the foothills of the Cordillera mountains, at an altitude of more than 1,100 meters. Rivers flowing down the Andes Cordillera have formed alluvial soils of volcanic and granitic gravel, adding the rigors of poor, well–drained soil to the altitude and aridity. Francois Lurton was the first to venture onto the heights of Chacayes, somehow knowing that this inhospitable, desert–like landscape had the potential to be a great terroir.
Thanks to the microclimate of this high–altitude desert, with very well–drained, relatively infertile, alluvial gravel soil, the wines of the Uco Valley, and especially those of Chacayes, have a unique personality, which combines freshness and concentration.

Alta Colección Pinot Gris 2023

Alta Colección Pinot Gris Rosado 2021
Alta Colección Cabernet-Sauvignon 2021

Alta Colección Malbec 2022